15 Surprising Benefits of Waxing Your Body Hair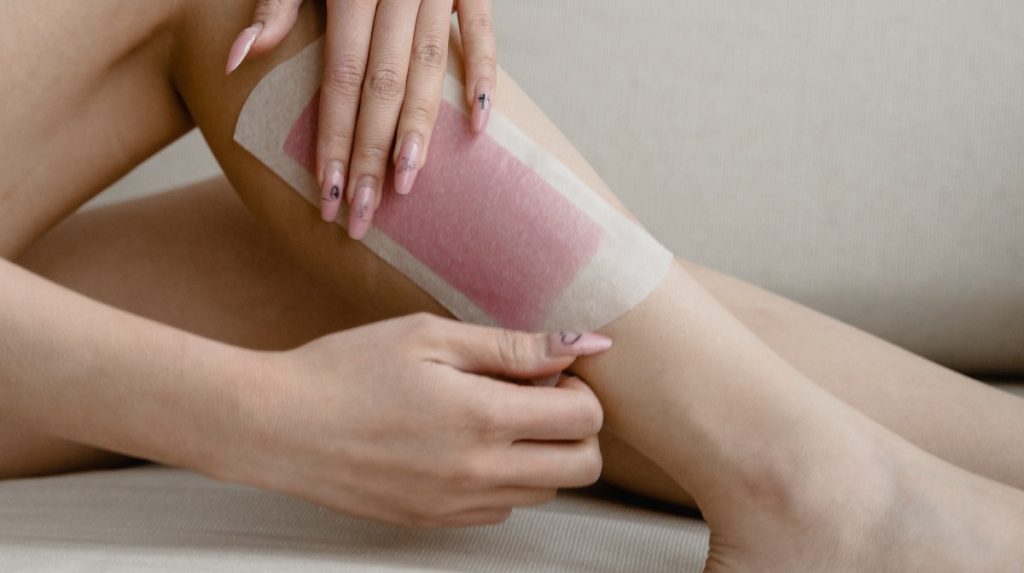 Image Source: Pexels
While the idea of your body hairs being pulled out from their follicles may be painful, the overall benefits of waxing far outweigh the discomfort, providing a considerable edge over shaving and other hair removal techniques. In today's guide, we uncover some surprising benefits of this popular hair removal method—waxing.Enter your text here…
What is Waxing?
Waxing is one of the best and most effective hair removal methods. This semi-permanent hair removal technique can effectively pull out even the toughest, coarse hairs from body parts such as your back, eyebrows, underarms, legs, and even the most intimate bikini area. In comparison to shaving, threading, and other at-home hair removal creams, waxing provides long-lasting results with smooth skin and no hair regrowth for at least six weeks.
Types of Wax
With the variety of waxes available, it can be a daunting task to decide which wax type is suitable for different body parts, especially for first-time waxers. Below, we have listed some common types of body waxes that will leave your skin feeling baby-smooth.
Soft Wax
Soft wax, commonly known as strip waxing, involves applying a thin layer of warm wax resin over your skin. After smoothing out the wax with a roller or spatula, a cloth strip is placed over the wax and then quickly pulled off to remove unwanted hair.
It is the most suitable warm wax for large body areas such as full legs or arms with thin, finer hair, leaving your skin soft and beautiful. However, soft wax is more likely to cause skin irritation if applied to a particular spot for an extended period, as it often sticks too firmly to the skin.
Hard Wax
Hard wax, also known as strip-free wax, is gentler than soft wax, making it the best choice body wax for sensitive areas like the upper lip, Brazilian, or underarms. As the name suggests, once applied and cooled, this wax hardens. The hard wax, along with the unwanted hair, is then removed by pulling against the direction of hair growth.
Hard wax is generally less painful as it adheres only to the hair and doesn't harm or irritate the skin. However, hard wax may not be strong enough to effectively remove light, thin body hair, particularly in the intimate area. Thus, it often requires multiple applications of hard wax to achieve silky smooth skin without any peachy fuzz.
Sugar Wax
It is the most traditional wax with a natural formulation composed of home-based ingredients like sugar, lemon, and water. Due to its gentle nature, sugar wax is the perfect choice for people with sensitive skin types who may get irritated with soft or hard wax. However, for sugar wax to be effective for full leg waxing, your body hair needs to be at least one-quarter inch long for easy adhesion during hair removal.
Other Waxes
In addition to these common types of waxes, you can also find chocolate waxes, fruit waxes and waxes enhanced with essential oils and herbs. These are a variation of the common types of waxes available with added skin nourishing benefits such as antioxidants and anti-inflammatory properties.
15 Benefits of Waxing
1. Long Lasting
Waxing is the most popular hair removal method for its longer-lasting results. Professional waxing pulls body hair directly from the roots with less discomfort, leaving your skin hair-free, and smooth for several weeks.
2. Smoother Skin
Isn't it common to experience that prickly feeling a few days after shaving? Well, worry no more, because waxing provides a softer, smoother feel by removing hair from the roots rather than just from the surface of the skin.
3. Exfoliation
Waxing comes with the added benefit of gentle exfoliation, as it removes dead skin cells and excess sebum, leaving your skin texture smooth, clean, and refreshed. However, it's important to note that the waxing process should never be considered a substitute for a proper exfoliating treatment. For the best results, it's advisable to exfoliate two to three days prior to your salon waxing appointment to prepare your skin.
4. Reduce Regrowth
One of the reasons why the waxing process is considered the best hair removal method is its ability to reduce hair regrowth, leading to thinner hair over time. Waxing removes hair follicles deeply, keeping your skin smooth for longer, and the regrown hair has a very fine, tapered tip, which could otherwise become stubbly if shaved. With more regular waxing sessions, your body hair will eventually diminish its regrowth, resulting in a consistently smooth feel in the waxed area.
5. Fewer Ingrown Hair
With a quick pull of a wax strip when the skin is held tightly, professional waxing ensures deep hair removal from the roots, eliminating the risk of ingrown hairs. If you are prone to ingrown hairs, be sure to exfoliate and moisturize your skin before waxing.
6. Less Skin Irritation
Contrary to the popular belief that waxing is painful and results in irritated skin, this hair removal process, in reality, results in few allergic reactions. Also, given the weeks-long gap between two consecutive wax sessions, your waxed skin gets plenty of time to heal from any slight irritation or inflammation caused by waxing.
7. Fast and Efficient
Waxing is considered an efficient hair removal method because it doesn't require extensive skin preparation and is less time-consuming than shaving. The results of a waxing treatment last much longer, allowing you to enjoy several weeks of smooth hairless skin.
8. Convenient
While professional salon waxing is the most preferred option, it doesn't take a lot of time and effort to do waxing at home once you get the hang of this hair removal process. Thanks to modern waxing strips, you don't need to warm up the wax before applying, and they also come in various sizes tailored to different body areas.
9. Cost Effective
Waxing your unwanted body hair away is not only convenient but also cost-effective. Waxing is much more affordable than laser hair removal, yet it offers the same effectiveness in minimizing hair regrowth over time for longer-lasting smooth skin. Additionally, if you buy at-home waxing kits, you can enjoy multiple waxing sessions, resulting in less expenditure on hair removal.
10. Eliminate the Need to Shave
Body waxing eliminates the need to hustle for the messy chore of shaving down unwanted hair. When you shave, the potential for bacterial growth over the razor can make your skin susceptible to infection, cuts, or irritation.
However, in waxing, there is no such risk involved, and you can enjoy smooth-textured skin in the long run without worrying about your early morning shaving routine. This is especially true for Brazilians, where waxing pubic hair is preferable to shaving to avoid cuts or the appearance of grayish spots along the bikini lines.
11. Goodbye to Nicks, Cuts and Razor burn
Isn't it common to experience nicks, cuts, or razor burns while shaving? Not only does your skin's surface look unsightly with nicks or inflammation, but it can also become painful. Therefore, waxing is considered a relatively safer alternative to shaving, with no risk of nicks and cuts, only a temporary tingling feeling that can be easily treated with the application of after-wax lotion.
12. Hair Becomes Finer, Softer
Waxing removes body hair from roots, making its follicles weaker with time. So when your hair follicle grows back, it comes much finer with a tapered end that feels softer, which means that even with regrowth, you won't feel that hairy.
Waxing removes body hair from the roots, weakening its follicles over time. As a result, when the hair follicle grows back, it comes in much finer with a tapered end that feels softer. This means that even with regrowth, you won't feel as hairy.
13. No Stubbly Regrowth
People who rely on shaving know how itchy and uncomfortable stubble can be once body hair begins to regrow. But when you wax your body hair, it doesn't regrow with a sharp edge; instead, it becomes very fine and thin, which means no more problems of itchiness or stubbly regrowth.
14. Stimulate Collagen Production
As waxing doubles the effect of the exfoliation process, it scrapes off the topmost layer containing dead skin cells, which, in turn, helps improve collagen production and blood circulation in the secondary skin layers, resulting in brighter, wrinkle-free skin.
15. Tailored for You
As discussed earlier, there are different types of wax for various body parts as well as skin type. You can choose hard waxes to remove body hairs from bigger areas and strip wax for the upper lip, underarm, or bikini area.
Frequently Asked Questions
Is waxing better than shaving?
If you're after longer lasting results, waxing is a better hair removal method than shaving. Regrowth occurs within a couple of days of shaving, whereas it usually takes three to four weeks for body hair to fully grow out from the follicle and reach the skin surface after waxing.
How often should you wax?
Depending on the body part, one can wait 2 to 6 weeks after their first waxing appointment to go for the second session. For underarms, upper lips, facial waxing, or the pubic area, it's best to wax every 2 – 3 weeks. For legs, arms, or the entire body, you can wait for as long as 5 weeks before booking another waxing appointment.
How long does waxing last?
It depends on how frequently you wax, but the smooth finish of waxing can last up to 3 to 4 weeks. You can even extend the hairless weeks with a more regular waxing routine.
Last update on 2023-11-19 at 05:40 / Affiliate links / Images from Amazon Product Advertising API