3 Easy Homemade Beard Balm Recipes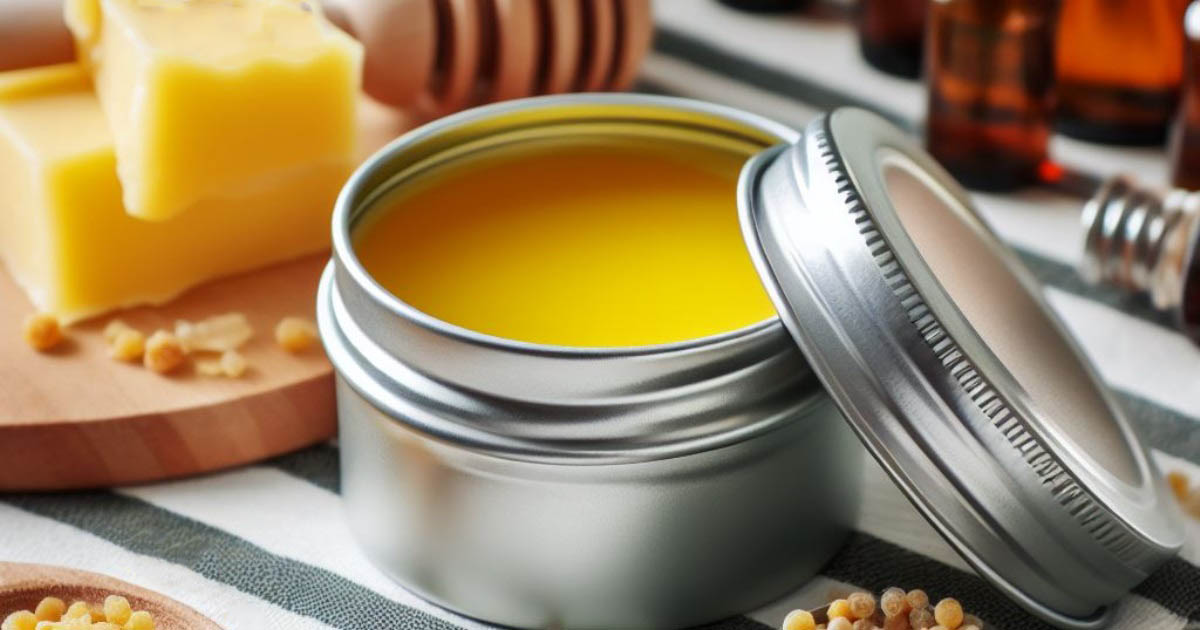 Are you interested in experimenting with home made products to care for your beard? Or perhaps sick of spending money on expensive commercial beard balm products? Our easy beard balm recipes could be the answer you're looking for.
You can easily make a beard balm at home with the simplest ingredients. It doesn't require a lot of effort or time to make, and once you've mastered the art of making beard balm you'll never go back to buying beard balm again.
Lets delve into the details of beard balm recipes and uncover how you can create this product at home to groom your beard, have some fun, and save money!
The Basics of Beard Balm
What is it? What is its purpose?
A quality beard balm is typically a leave-in conditioner that moisturizes and protects sensitive facial hair. It serves a vital purpose in styling the beard. The essential oils and butters present in beard balms allow you to style and hold your beard together, giving it a poised and dapper look. It also keeps the facial hair hydrated and prevents it from drying out and irritating your skin.
Key ingredients and their roles
Beard balms contain all natural ingredients without any additives. The most common ingredients include beeswax, carrier oil, organic butter, and essential oils. These ingredients work together in synergy to give your beard the stylish and healthy look that it deserves. Some of them aid in protecting your skin from environmental damage and irritation, while others hold the hair together and tame flyways.
Benefits for beard and skin
The benefits of a homemade beard balm are manifold. Let's have a look at the main ones:
Protects the skin from harsh chemicals and additives.
Leaves the skin moisturized and hydrated at all times.
Prevents irritation, damage, or dryness.
Helps in handling flyways.
Supports styling and shaping of the beard.
It assists in boosting the growth rate of your beard.
What do you need to make Beard balm?
Essential Ingredients
1. Beeswax
Beeswax acts as the foundation for creating good beard balm. It provides the required hold to shape and tame your beard, ensuring that flyways are kept in place. This wax creates a layer of protection on the skin, keeping it safe and secure from all kinds of environmental damage.
Moreover, beeswax is also known to be a natural exfoliator and assists in removing dead skin cells. It rejuvenates the skin due to the inclusion of vitamin A, which is one of the essential nutrients for skin health. Beeswax can also address concerns like itching and acne; thus, it is indeed one of the essential ingredients for your beard balm recipe!
2. Carrier oils
Carrier oils count as one of the key ingredients to moisturize the beard and skin. They play a vital role in carrying and absorbing essential oils within the skin. There are many different carrier oils used in beard balms. The most common ones are:
Coconut oil: This is everyone's favorite and most used carrier oil. It hydrates the hair and keeps the skin smooth and soft for ages.
Avocado oil: This oil is a lifesaver for aging people. It is known to reduce facial wrinkles.
Sweet almond oil: If you have sensitive skin, this oil is for you. It reduces skin inflammation and irritation, making it a vital ingredient in beard balms.
Jojoba oil: This oil is quite similar to coconut oil and makes beard styling quite easy.
Argan oil: It helps in taming flyways and stray hair for a sleek and stylish look.
3. Essential oils
Do you like your facial hair to smell nice? If yes, then essential oils are the basic ingredients to include in your beard balm. These oils come in a variety of scents, and you can choose them as per your preference. The common options include eucalyptus, tea tree, cedar wood, peppermint, and lemon.
Moreover, essential oils are also beneficial for the skin and hair growth. They moisturize the hard skin around the beard, making sure that it is smooth and free from irritation. The choice of essential oils may vary from person to person because everyone has a unique choice when it comes to fragrances.
Optional additives
Besides oils and waxes, many beard balms also contain additional additives like butters. They moisturize the skin and add a smooth, rich texture to your balm.
1. Shea butter
Shea butter is the most preferred choice for beard balm ingredients, and for good reason. This butter has multiple uses and benefits. For instance, if you are suffering from skin inflammation or swelling, shea butter can heal it. Moreover, it also helps in preventing stubborn acne and marks.
And, for people who are aging, shea butter is a lifesaver! It reduces facial lines and wrinkles, making sure that your beard and skin is always on point!
2. Cocoa butter
Cocoa butter is another main ingredient for beard balms. This butter has sun protection capabilities, and it protects your skin from harmful UV rays. It is also a great moisturizer for beard hair. Moreover, if you suffer from hair loss, add cocoa butter to your beard balm and see the difference!
Equipment Needed to Make Your Own Beard Balm
Before using our beard balm recipes, you will need to gather some basic equipment.
Beard Balm Recipe 1 – Simple, Easy DIY
This is one of the easiest DIY beard balm recipes and a great way to start your beard grooming journey. Firstly, here are the core ingredients that you will need:
2 tablespoons shea butter
1 tablespoon of Jojoba oil
1 tablespoon beeswax pellets
5 to 10 drops of essential oil based on personal preferences (peppermint, rosemary, cedarwood, etc)
Now that you have all the essential ingredients, start making your beard balm by following the simple steps given below:
Melt the butter and beeswax completely in a double boiler. Make sure that they are blended and turned into a liquid form.
Now it's time to add your carrier oils. Incorporate the jojoba oil and keep mixing.
Turn off the heat and stir thoroughly until everything is combined.
Add your preferred essential oil for the best aroma.
Lastly, transfer your mixture to your jars and let it cool completely.
And Voilà! Your DIY beard balm is ready to use. This recipe is a fan favorite, and even beginners can easily create it without any difficulty!
Beard Balm Recipe 2: Nourishing Balm for Dry Skin
Having dry skin can make it difficult to manage and groom a beard. This is why we are here with this nourishing beard balm recipe, especially curated for people with dry skin. The main ingredients needed are:
1 tablespoon beeswax pellets
1 tablespoons of coconut oil (best for dry skin)
5–10 drops of cedarwood essential oil
1 tablespoons cocoa butter
1 tablespoons shea butter
These components are a treat for dry skin. They will keep your facial hair in place and make your skin softer with every application.
The method to create this balm is pretty much the same as above; just mix all the beard balm ingredients in a double boiler, let the concoction cool, use your favorite jar, label it, and you're good to go!
Beard Balm Recipe 3: Invigorating Balm with a Refreshing Scent
This recipe is for all fragrance lovers. Essential oils are the backbone of this beard balm, and we have chosen a vanilla scent. You can pick your own fragrance and substitute it as well. Use the following essential ingredients:
2 tablespoon beeswax pellets
2 tablespoon cocoa butter
½ tablespoon argan oil
½ tablespoon jojoba oil
5 drops peppermint essential oil
5 drops vanilla essential oil
3 drops tea tree oil
3 drops eucalyptus oil
As stated earlier, you can mix and match the ingredients to create your own personalized scent. Essential oils are easily available, and the method is the same.
Our three beard balm recipes is a good starting point for you to create your own balm. You can play around with the ratio of wax to butter and oil to suit your preferences and climate. If it's hot you want more wax, and if it's cold, you want more butter. Start with a small batch at first, and when you land on your perfect recipe you can then make larger batches.
Conclusion
Now that you know about the benefits of a beard balm, go ahead and make your own. The best beard balms are created when you experiment with various ingredients until the perfect combination is cracked. Be innovative, and keep tweaking the main ingredients until you get the desired texture and scent for your own beard balm recipe. If you enjoy making beard balm, try making your own beard oil which is even easier!
Last update on 2023-11-19 at 05:40 / Affiliate links / Images from Amazon Product Advertising API