Top 7 Best Bikini Trimmer Options
Bikini trimmers are an essential part of every woman's beauty toolkit. With so many of these products now flooding the market, it can be difficult for first-time buyers to pick the best bikini trimmer for their specific lifestyle.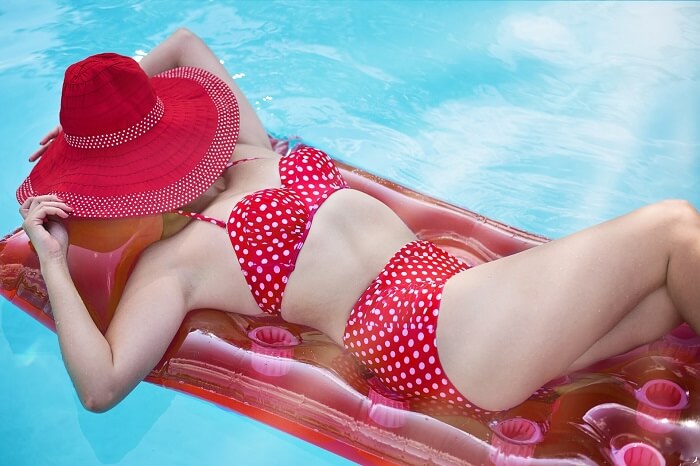 If you're looking for the best bikini trimmer out there, look no further than this list. Below, we'll go over a few of the highest reviewed and most affordable bikini trimmers available online. Note, we've arranged this article starting with the least expensive moving up to the most expensive item.
1. Noxema Bikini Shave and Trim
If you're looking for the most affordable razor for the bikini area, look no further than the Noxema Bikini Shave and Trim. You can order three of these highly reviewed shavers for only $11 online. Although they are dirt cheap, Noxema didn't skimp on the quality of these razor blades.
All of the blades are 5/8" wide, which is a perfect size for trimming in this sensitive area. Also, each razor has soothing shea butter and a skin guard to protect against skin irritation. Many online reviewers consider the Noxema Bikini Shave and Trim to be the best bikini trimmer for the price. The Noxema Bikini Shave razor blade may be the best bikini trimmer for you if you don't want the added expense of an electric trimmer.
2. Schick Hydro Silk TrimStyle Moisturizing Razor with Bikini Trimmer
The Schick Hydro Silk TrimStyle is an extremely convenient and affordable trimmer option. You'll get one Schick Hydro Silk razor with five blades for the cost of $12. As the name suggests, this product is both a waterproof bikini trimmer and a razor. Schick chose to use its new five-blade razors for maximum strength for this product.
The bikini trimmer, which is on the other end of the razor, is waterproof and can be used while you're in the shower. There's also an adjustable comb that comes with this product to help you achieve your desired length of hair. Out of thousands of reviews, the Schick Hydro Silk TrimStyle continues to dominate the best bikini trimmer lists on sites like Amazon.
You might want to be careful using this product, however, if you have extremely sensitive skin. The five-blade action can be a bit abrasive on certain skin types.
3. Panasonic ES246AC Bikini Shaper & Trimmer
The Panasonic ES246AC Bikini Shaper & Trimmer is another great bikini trimmer both in terms of cost and performance. This AA battery operated device costs less than $15 on most online retailers. The official dimensions of this product are 5.5 x 1.4 x 0.8 inches, and it weighs almost 5 ounces.
Panasonic says this trimmer's hypo-allergenic razor blade was specifically designed for sensitive skin. You can easily angle the five-position shaver trim head to get the look you desire while trimming. Each one of these Panasonic trimmers also has a cleaning brush. Well over 2,000 reviewers say this portable product is the best bikini trimmer for people who do a great deal of traveling.
4. Philips Bikini Genie BRT383 Cordless Trimmer for Bikini Line
The Dutch technology company Philips has a reputation for creating some of the world's best consumer electronics. Arguably the best bikini trimmer in Philips's catalog is called the Bikini Genie BRT383. Like the Panasonic ES246AC, the Philip Bikini Genie BRT383 sells for $15 online. People who order the Panasonic ES246AC get two click-on trimming combs that can be used to trim your hair down to 0.5, 3, or 5mm.
All Philips BRT383 devices require AA batteries and can be used in or out of the shower. A few additions you'll get with your Bikini Genie including a cleaning brush and a travel pouch. Many online reviewers adore the purple and white design of this sleek trimmer.
5. Baobab 2 in 1 Women Shaver Bikini Trimmer/Bikini Grooming Kit
Dr. Baobab might not be a household name like Philips or Panasonic, but this company certainly manufactures one of the hottest bikini trimmers on the market. Officially called the 2 in 1 Women Shaver Bikini Trimmer/Bikini Grooming Kit, this product sells for around $20 online.
Anyone who purchases this product gets two interchangeable trimming heads as well as a guide comb. One trimming head works on hairs between 0.5 and 3 mm while the other works on 0 mm for a smooth finish.
As with most of the other products on this list, these blades have a hypo-allergenic surface and stainless steel blades. The company notes that all trimmers are waterproof grade IPX5 and have an anti-slip surface. AA batteries are required to power these cordless devices. The nearly 100 reviews of this product online have mostly positive things to say about this trimmer's design and efficiency.
6. Panasonic ES2216PC Close Curves Women's Electric Shaver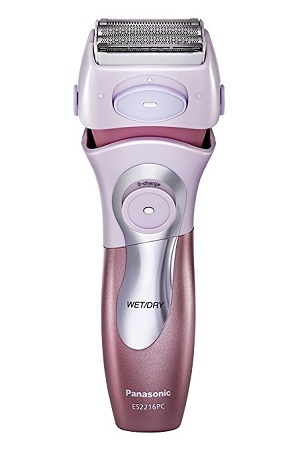 Yet another high-quality Panasonic bikini trimmer product is the ES2216PC Close Curves Women's Electric Shaver. The main features of this deluxe trimmer include four floating pivot-action shaver heads, a snap-on bikini trimmer, hypo-allergenic blades, and a charging adapter.
These electric shavers are designed with soft pink colors and can be used for either wet or dry shaving. Of course, you'll have to pay a bit extra for the conveniences of this product. Average retail price for the Panasonic ES2216PC is $27. There are now over 2,000 mainly positive reviews for this trimmer online, and many reviews of the best bikini trimmers put this trimmer at the very top.
7. Philips HP6378 Bikini Perfect Deluxe Trimmer
We end our list with another great trimmer from Philips: the Philips HP6378 Bikini Perfect Deluxe Trimmer. A few of the features that make this trimmer "deluxe" include three trimmer attachments (a precision trimmer, a micro shaver, and a precision comb), rechargeable batteries, and cordless connectivity. The official dimensions of the HP6378 are as follows: 2.2 x 5.3 x 9.3 inches and almost 14 ounces.
You can use the HP6378 with either wet or dry shaving. When it comes to aesthetics, the Philips HP6378 is the best bikini trimmer on this list. Philips really went all out on this product's design, which is mostly white with soft blue around the back and handles. Since this is the last item on our list, it's also the most expensive. Be prepared to pay around $40 for a Philips HP6378.
Conclusion
All of the above bikini trimmers are considered some of the best in the industry. Thousands of reviewers online have written positive testimonials for these trimmers. Hopefully, this list helped you in your quest to find the best bikini trimmer for your budget. You can easily find all these trimmers on major websites like Amazon.
Image source: 1